Spires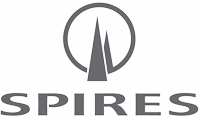 Spires is a homeless charity based in south London, which helps both homeless people and those who are disadvantaged in some way. The Covid-19 pandemic has meant their services are more in demand than ever, as people are finding themselves on the streets for the first time in their lives.
By working together, they hope to improve the quality of life for people without homes, or who have insecure housing, have become unemployed or are suffering from issues such as mental health problems, poverty or loneliness. Their aim is to ensure that no one in the communities of south London is left without a home or the additional support which allows them to make the correct life choices for them.
As well as providing basics such as food, clothing, socks, showers and healthcare, the charity also offers support for their clients' longer-term needs by offering them appropriate support, advice and referral from our team of fully trained support worker.
Spires offers a range of services which are available 5 days a week (Monday to Friday) from their day centre as well as other locations throughout south London. These include:
Rough Sleeper Space
Open Access Drop-in
Women's Space
With additional services including:

Nurse
Benefits and tenancy service
Dentist
Chiropodist
Counselling
Socks In A Box is proud to help Spires and charities like this, providing donations of new socks which are one of the most needed clothing items for homeless people.