The Whitechapel Centre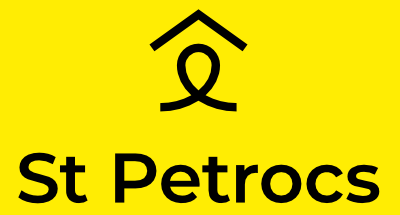 St Petrocs is a homeless charity based in Truro, Cornwall. It was the first organisation of its type in the county to provide accommodation for people experiencing homelessness, many of whom find themselves without support from the local authority.
St Petrocs acts as the last line of defence against someone having to sleep outside offering support to those who have nowhere else to go. Over the years the charity's services have grown, shaped by the needs of the people we support.
The charity focuses on the four following areas which contribute to achieving its mission.
Preventing homelessness
Making the experience of homelessness short
Supporting people out of homelessness for good
Making homelessness an exception
The organisational values of honesty, integrity, equality, and dignity are rooted in our history and shape the way the charity works. St Petrocs is committed to ensuring that we are accessible to everyone regardless of any identity or characteristic.
Socks In A Box is proud to be able to support St Petrocs with a donation of socks through our #socksforgood initiative. For every order we receive while St Petrocs is our charity partner we will donate a pair of new socks.