Father's Day
Need a Father's Day Gift Idea?
Sustainable stylish socks
Every dad loves socks on Father's Day
---
At Socks In A Box we know that dad's love getting socks every month from us. Although many fathers are not easy to buy for, they always love that fresh-sock feeling so new socks every month is a much-deserved treat.
And, let's face it, many dads don't like buying for themselves and if they do they often choose, let's say, rather boring socks.
With a gift from Socks In A Box dad's sock drawer will never have looked so good!
---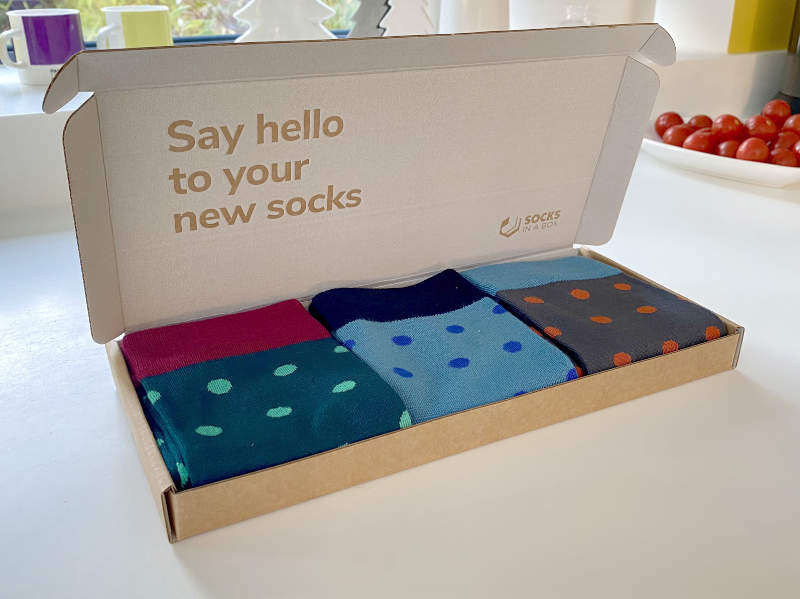 Socks In A Box options on Father's Day
---
When buying Father's Day gifts we are aware that different options are important.
A sock subscription means that dad will get socks (you decide if that is one or two pairs) every months for 3, 6 or 12. The gift that keeps on giving! Prices start at £25.00.
Or maybe a one off gift box is a better option - we have boxes with 2 pairs and 3 pairs with prices starting at just £12.00
Click here to see sock subscriptions or click here for sock gift boxes
---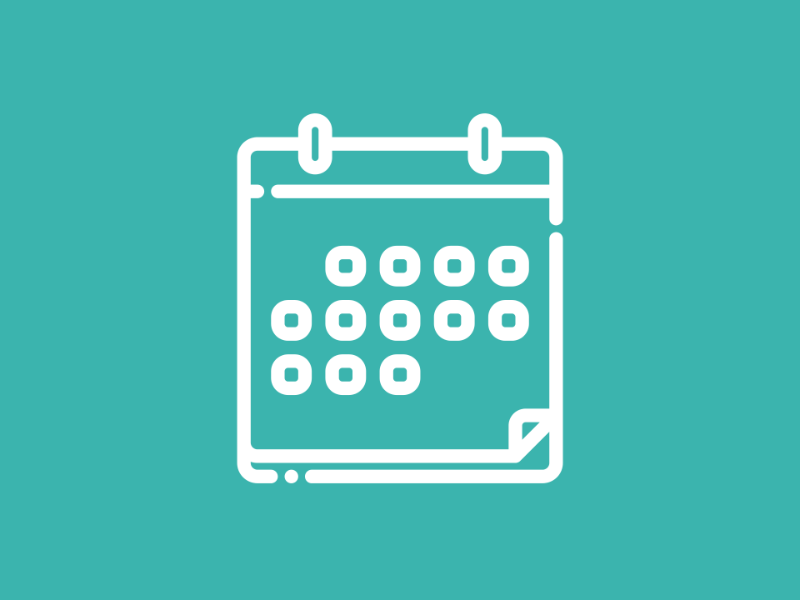 Worried about timings?
---
Ordering a subscription in advance of Father's Day can be a worry - you don't want the second box arriving too close to (or even before) dad getting the first box on 19 June! We have this covered…
At any time you can have box 1 sent direct to dad's address in plain wrapping and a "Do not open until 19 June" message on the front. Box 2 will then be sent on 21 July.
Alternatively have the first box sent to yourself so it can be handed personally to dad on Father's Day. Again box 2 will then be sent on 21 July.
---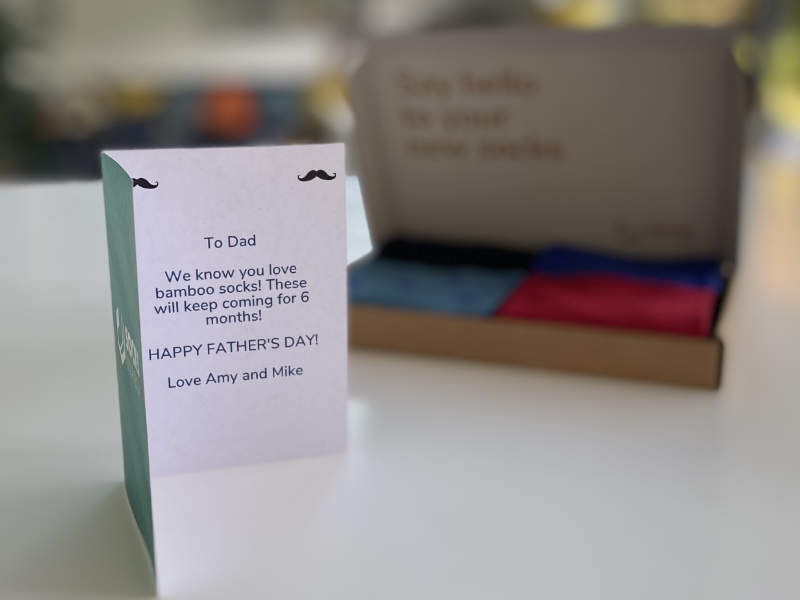 What about personalisation?
---
Whether you opt for a sock subscription or a sock gift box you are able to let us know what message you would like for dad's gift.
We then print this message on a nice gift card and pop that in the box that they will receive on Father's Day.
Even better, when the Father's Day "occasion" is selected when ordering, the gift card with have a Father's Day theme to make the day complete!
Click here to see sock subscriptions or click here for sock gift boxes