Janie's Homeless Friends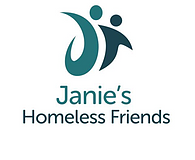 Started in 2015, Janie's Homeless Friends was set up by Jane Bradley to help rough sleepers and other vulnerable people across London.
Underwear is one of the few clothing items which (for hygiene reasons) cannot be secondhand, so organisations like Janie's Homeless Friends need a constant supply to help meet demand, which we are more than happy to help with.
Since they began helping, Jane and her three sons, James, Joshua and Josiah, have helped countless homeless and vulnerable people across London and have now expanded outside of the capital and also begun working with landlords to create accommodation options for those in need.
Socks In A Box is proud to be able to support Janie's Homeless Friends with a donation of socks through our #socksforgood initiative. For every order we receive while Janie's Homeless Friends is our charity partner we will donate a pair of new socks.